Starling Hall's Historic Importance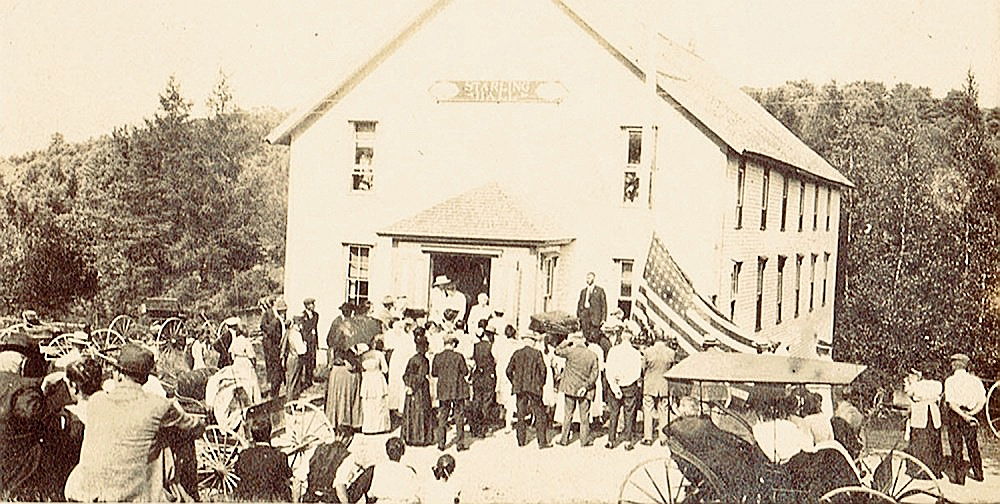 Fayette, Maine began as an agricultural community, predominantly of cattle farmers, that Incorporated in 1781.  The Grange, established originally in Washington, DC as The Patrons of Husbandry, arrived in Maine in 1873 and by 1874 over 200 Maine towns has established their own local Granges. In 1875 Fayette's Starling Grange was organized by a group of 31 residents.  By 1877 the Starling Grange membership resolved to construct a hall solely for Grange use to conduct local meetings and education programs and where social events could be held.
FOSH acknowledges, thus, that Starling Hall has historically been the first single-purpose Maine Grange Hall as other early Maine Grange halls served multiple purposes within their communities including post offices, store fronts or town offices.  Because of its unique past, in 2014 Starling Hall was placed on the National Register of Historic Places.  And this history has provided significant impetus for the Friends of Startling Hall to step up their efforts to rescue this beautiful structure.
Thanks to the efforts of FOSH member Jon Beekman, The Maine State Grange has published an article regarding the renovation of Starling Hall on their website, http://mainestategrange.org.  You are encouraged to visit this website to learn more about Maine State Grange's past and present efforts on behalf of the citizens of Maine, particularly in the agricultural arenas.